Artificial Intelligence + Machine Learning
Decision Minds provides AI & ML including deep learning services. We combine our vertical experience, out-of-the box cloud AI services with pre-built models and our product, DecisionHUB, to deliver AI+ML capabilities for enterprises.
The future belongs to companies that have harnessed the power of data and data science applications to detect signals at rest as well as in motion. The ability to make decisions on the fly could make a difference in winning a new customer or losing your key customer.
---
We can help you roll out your first ML model in 4 weeks and fast track the implementation by leveraging our product and industry specific pre-built models available in DecisionHUB.
Business Drivers
Improve customer service
Enhance predictive capabilities
Leverage knowledge better
Integrate and optimize processes among disconnected systems
Prevent fraud
Detect data anomalies
Our Value
Reduce cost and complexity
Pre-built models
Proven successful experience in banking with large team of data scientists (25+)
Ability to integrate the DL/ML model with AI solutions
Low cost POC with minimal risk
Recommended Articles
How should organizations start Data Modernization?
Data modernizations help eliminate the complexities, inadequacies, and inefficiencies revolving around the traditional legacy systems. Besides, modern cloud analytics software offers high-end features including - faster data migration, scalability, optimized storage, good governance, and real-time analytics.

Read More
Journey of Digital Transformation to Achieve Data-driven Insights
Digital transformation essentially refers to the adoption of digital technologies by organizations towards improving - business process efficiency, customer experience, supply chain visibility and predictability, optimization of network operations, and culture.

Read More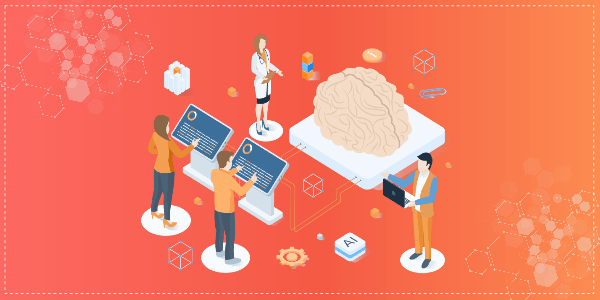 Machine Learning in Next-Gen Business
Machine Learning (ML) and Artificial Intelligence (AI) are two buzz words popular amongst numerous industries such as finance, automobile, IT, etc. One common facet amongst all these industries is business.

Read More
Contact Us
Decision Minds
Leaders in Cloud Analytics, Multi-Cloud deployments, Business Intelligence and Digital Engineering.
Interested in doing a project with us? We would love to hear from you.

Enquiries: sales@decisionminds.com
Careers: career@decisionminds.com
---
USA - Corporate Headquarters
1525, McCarthy Blvd,
Suite 224, Milpitas, CA-95035,
Phone: (408) 475-7873, (408) 215-2031
Fax: (408) 709-1830, sales@decisionminds.com

USA - Austin Office
1205 BMC Drive, Ste.122,
Cedar Park, TX 78613

India - Headquarters - Bengaluru
Unit No G03, Ground Floor,
C2 Block, Brigade Tech Gardens,
Brookfield, Bengaluru,
Karnataka - 560037

India - Bengaluru Office
Trend India, Raheja Towers, East Wing,
8th Floor, M.G. Road,
Next to Trinity Metro Station,
Bengaluru - 560025
Phone: (+91) 916-440-2993

India - Chennai Office
Trend India (4th Floor), Kochar Bliss,
Plot No. Super A-8 & 9, T.S.No.4/8,
Block No-6, Alandur Village,
Guindy, Chennai, Tamilnadu - 600032 Phone: (+91) 740-679-0005

India - Hyderabad Office
Dwaraka Workspaces, Krishe Sapphire
(3rd Floor), Hitech City Rd, Gangaram,
Chanda Nagar, Hyderabad, Telangana - 500133
Landmark: Durgam Cheruvu Metro Stop