Building Modern Data Landscape using Azure Synapse Analytics
Azure Synapse Analytics is a limitless analytics service that brings together data integration, enterprise data warehousing and big data analytics. It gives you the freedom to query data on your terms, using either serverless or dedicated resources.

Read More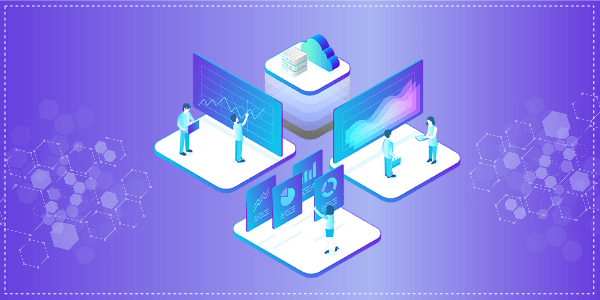 How does Data Distribution Works in Microsoft Azure Synapse?
To achieve high query performance data must be distributed which help in running queries in parallel. When we store data in Synapse (dedicated SQL Pool) it's distributed across 60 fixed distributions (distributed location is called a distribution).
Read More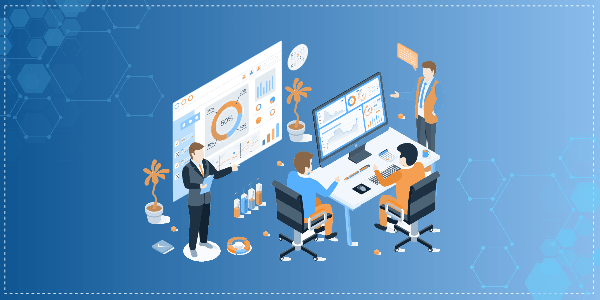 How Business Analytics can enhance Customer Targeting?
Business analytics is a powerful tool used in various facets of marketing. These include forecasting trends, understanding customer behavior, calculating the likeliness/probability of an event to occur, knowing where your customer comes from, etc.

Read More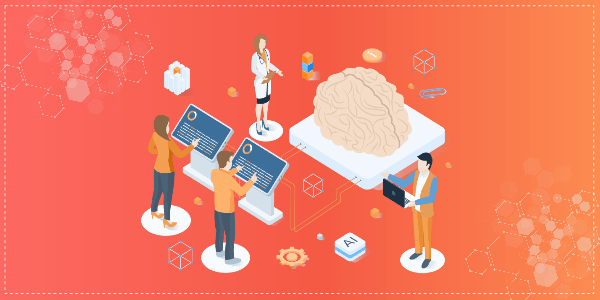 The impact of Machine Learning in Next-Gen Business
Machine Learning (ML) and Artificial Intelligence (AI) are two buzz words popular amongst numerous industries such as finance, automobile, IT, etc. One common facet amongst all these industries is business.

Read More
Importance of Data Analytics in Organizational Processes
Data analytics has taken the world by storm in the last few years. The field of data analytics is becoming the backbone of numerous industries such as advertising, manufacturing, automobile, healthcare, and pretty much every other sector.

Read More
Journey of Digital Transformation to Achieve Data-driven Insights
Digital transformation essentially refers to the adoption of digital technologies by organizations towards improving - business process efficiency, customer experience, supply chain visibility and predictability, optimization of network operations, and culture.

Read More
How Organizations Leverage Advanced Automation and Machine Learning?
Machine Learning (ML) and advanced automation are some of the latest and the most trending words in the global business world. These advanced technologies have allowed companies to reimagine their working culture and combine digital intelligence into their system for enhanced end-to-end processes.

Read More
How should organizations start Data Modernization?
Data modernizations help eliminate the complexities, inadequacies, and inefficiencies revolving around the traditional legacy systems. Besides, modern cloud analytics software offers high-end features including - faster data migration, scalability, optimized storage, good governance, and real-time analytics.

Read More
How is Data Science shaping the future of Modern Data Warehousing?
With evolving technologies and the growing complexity of business requirements, data has become more critical than ever. Data forms the backbone for all business decisions. In the years to come, data science will become a core factor in empowering business users and offering them greater autonomy in work by unleashing the power of modern data warehouses.

Read More
How Cloud-based Security is benefitting Data-driven Organizations?
Cloud computing is one of the trendiest new world technologies. It has already hit several milestones and is regularly shaping the way we experience technology in our world. As cloud infrastructure grows, cloud security is also becoming an important part of today's businesses.

Read More
Guide on Digital Experience Platform(DXP) and Associated technologies
A Digital Experience Platform is an all-encompassing tool that helps organizations monitor, analyze, and enhance the digital experience of a customer through their entire lifecycle. It is like a fundamental block using which a company can build, manage, and grow its digital ecosystem.

Read More
Business Analytics and Its Role in the Decision Making Process
Business analytics is a combination of data mining, statistical analysis, predictive analysis, and more such fields which together help a company understand its current performance, analyze the data to get insights on it, and find ways to improve it.

Read More
Key Business Metrics that Your Company Should Track
Business metrics, also known as KPIs, provide a quantifiable value that shows how a company's business goals are progressing. They are valuable instruments that support the monitoring, identification, and evaluation of various business processes.

Read More
Business Technologies that will Reshape the Future
Keeping up with the most recent business trends, including technological ones, is frequently necessary for business growth. Business executives must, therefore, constantly be on the lookout for new technology that will enhance their output and workflow.

Read More
Importance of Data Virtualization for Enterprises
Data Virtualization is one such process that involves the combining of data from several different data sources, locations, or formats, acting as a bridge, and unifying them all into a processable, single data source to fuel the Data Analytic Process

Read More
---
Contact Us
Decision Minds
Leaders in Cloud Analytics, Multi-Cloud deployments, Business Intelligence and Digital Engineering.
Interested in doing a project with us? We would love to hear from you.

Enquiries: sales@decisionminds.com
Careers: career@decisionminds.com
---
USA - Corporate Headquarters
1525, McCarthy Blvd,
Suite 224, Milpitas, CA-95035,
Phone: (408) 475-7873, (408) 215-2031
Fax: (408) 709-1830, sales@decisionminds.com

USA - Austin Office
1205 BMC Drive, Ste.122,
Cedar Park, TX 78613

India - Headquarters - Bengaluru
Unit No G03, Ground Floor,
C2 Block, Brigade Tech Gardens,
Brookfield, Bengaluru,
Karnataka - 560037

India - Bengaluru Office
Trend India, Raheja Towers, East Wing,
8th Floor, M.G. Road,
Next to Trinity Metro Station,
Bengaluru - 560025
Phone: (+91) 916-440-2993

India - Chennai Office
Trend India (4th Floor), Kochar Bliss,
Plot No. Super A-8 & 9, T.S.No.4/8,
Block No-6, Alandur Village,
Guindy, Chennai, Tamilnadu - 600032 Phone: (+91) 740-679-0005

India - Hyderabad Office
Dwaraka Workspaces, Krishe Sapphire
(3rd Floor), Hitech City Rd, Gangaram,
Chanda Nagar, Hyderabad, Telangana - 500133
Landmark: Durgam Cheruvu Metro Stop