What is Data HUB?
DataHUB is a product to migrate from legacy databases into snowflake. It provides several capabilities that are required during migration from profiling to data reconciliation making whole migration process much faster and smoother.
DataHUB organises and migrates your company's data to the Snowflake platform. The Snowflake system then powers a data cloud where businesses may store, access, and manage their data.
We're excited to announce that our DataHUB Accelerator, which is completely managed, assures data governance, security, and transaction integrity during the digital transition of your data to Snowflake.
Once your business is migrated, then Snowflake with its advanced features, scalability, and resilient nature provides an advanced cloud data platform to the organizations for their 360-degree data management. Organizations can perform data workloads, advanced data analytics and machine learning data processing.
---
Features
Meta data profiling
Data hub helps you to profile meta data in your source Data warehouse. It will collect inventory of all database objects in source data warehouse and advice actions if any required to make it compatible for migration to Snow Flake. Summary dashboards will provide compatibility metrics for migration of source data warehouse to Snowflake data warehouse.
Data Migration
Once Meta data profiling stage is completed. Data hub will create meta data of suitable database objects in Snow Flake Account. Errors if any can be tracked and closed by users. Upon closure of all errors, system will migrate data to Snow Flake.
Data reconciliation
Toughest job in any data migration project is to verify that migrated data matches with data from source data warehouse. Data hub facilitates this reconciliation process by matching data in source data warehouse with Snow flake data warehouse.
---
DataHUB Architecture
DataHUB is the solution to all of your difficulties, including increased expenditures for database maintenance, database operations, administration, and unused computing and storage resources. DataHUB is a great solution if you're having trouble with speed when a large number of users are accessing data platforms, or when users are sharing data with business partners or for any other third-party needs.
Recommended Articles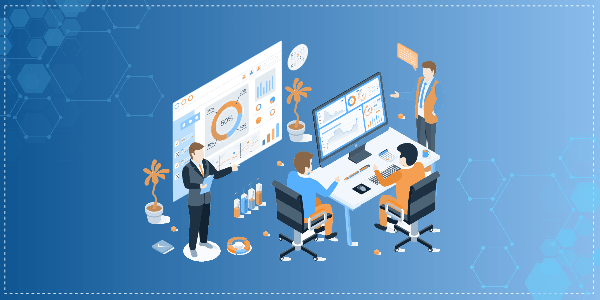 How Business Analytics can enhance Customer Targeting?
Business analytics is a powerful tool used in various facets of marketing. These include forecasting trends, understanding customer behavior, calculating the likeliness/probability of an event to occur, knowing where your customer comes from, etc.

Read More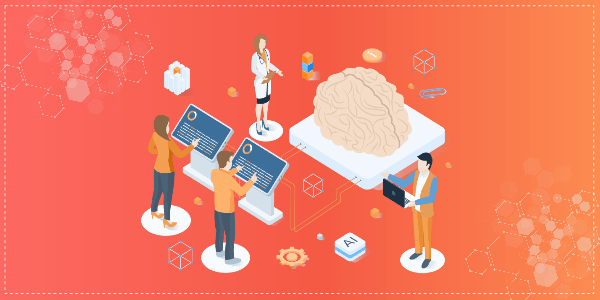 The impact of Machine Learning in Next-Gen Business
Machine Learning (ML) and Artificial Intelligence (AI) are two buzz words popular amongst numerous industries such as finance, automobile, IT, etc. One common facet amongst all these industries is business.

Read More
How Organizations Leverage Advanced Automation and Machine Learning?
Machine Learning (ML) and advanced automation are some of the latest and the most trending words in the global business world. These advanced technologies have allowed companies to reimagine their working culture and combine digital intelligence into their system for enhanced end-to-end processes.

Read More
Contact Us
Decision Minds
Leaders in Cloud Analytics, Multi-Cloud deployments, Business Intelligence and Digital Engineering.
Interested in doing a project with us? We would love to hear from you.

Enquiries: sales@decisionminds.com
Careers: career@decisionminds.com
---
USA - Corporate Headquarters
1525, McCarthy Blvd,
Suite 224, Milpitas, CA-95035,
Phone: (408) 475-7873, (408) 215-2031
Fax: (408) 709-1830, sales@decisionminds.com

USA - Austin Office
1205 BMC Drive, Ste.122,
Cedar Park, TX 78613

India - Headquarters - Bengaluru
Unit No G03, Ground Floor,
C2 Block, Brigade Tech Gardens,
Brookfield, Bengaluru,
Karnataka - 560037

India - Bengaluru Office
Trend India, Raheja Towers, East Wing,
8th Floor, M.G. Road,
Next to Trinity Metro Station,
Bengaluru - 560025
Phone: (+91) 916-440-2993

India - Chennai Office
Trend India (4th Floor), Kochar Bliss,
Plot No. Super A-8 & 9, T.S.No.4/8,
Block No-6, Alandur Village,
Guindy, Chennai, Tamilnadu - 600032 Phone: (+91) 740-679-0005

India - Hyderabad Office
Dwaraka Workspaces, Krishe Sapphire
(3rd Floor), Hitech City Rd, Gangaram,
Chanda Nagar, Hyderabad, Telangana - 500133
Landmark: Durgam Cheruvu Metro Stop